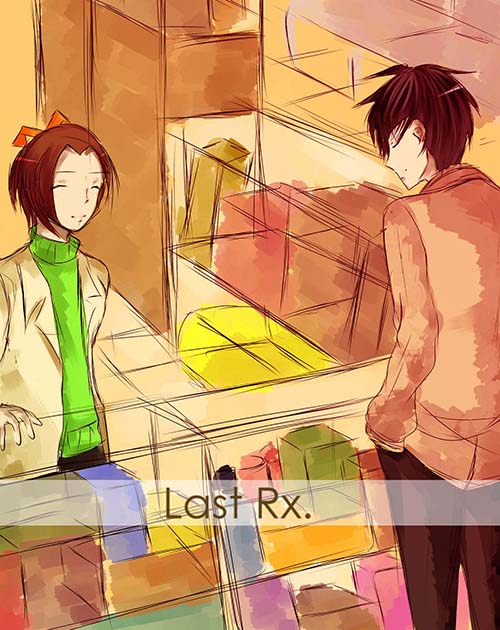 Last Rx.
Last Rx. version 0.2 has been uploaded!
This version has been proofreaded by Feinerine, so it's better than the previous XD (should be)
However, the story is not yet finished. I will continue to update in the future.
I really want to thank you to Toge Productions for the prize after participating in Beansprout Jam Submissions!
It really get me motivated to finish a visual novel in one week time frame.